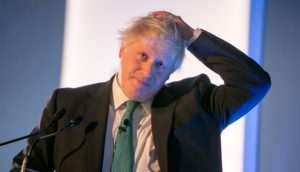 Getting a sense of deja vu? You're not alone!
Brexit Day is once again 10 weeks away, with no prospect of a deal in sight and political infighting rearing its ugly head in Westminster. 
What's different now, compared to the same time six months ago, what are the odds of a no-deal Brexit on 31 October, and what's the best way for Irish businesses to prepare?
How likely is a no-deal Brexit this time around?
A 31st October brexit is certainly more likely, but there's still a chance that a no-deal Brexit could be prevented at the 11th hour. Many are interpreting Boris Johnson's eagerness to meet the 31 October deadline, and his recent decision to prorogue parliament for 5 weeks, as a negotiation tactic. Time will tell if Johnson & Co are simply fishing for more leverage with the EU, but in the meantime, the chances of a no-deal Brexit are higher now than they have ever been. 
What might stop a no-deal Brexit?
The responsibility to come up with an alternative to a no-deal Brexit rests with the UK. There are a few ways in which a no-deal Brexit could still be prevented by the UK system, namely…
A challenge in the Scottish courts to Boris Johnson's suspension of parliament

A cross-party attempt, by UK Labour's Jeremy Corbyn and Jo Swinson of the Liberal Democrats, to form an alternative 'no-Brexit' government

The Yvette Cooper bill, which states that the Prime Minister must ask Parliament for permission before a no-deal Brexit can take place
How bad would a no-deal Brexit be this time around?
One positive outcome of the regular Brexit delays we've witnessed over the past year is that the UK Government is now more prepared for a no-deal Brexit. New legislation has been passed to repeal the relevant laws on 31 October (including the UK's scrappage of the 1972 Brussels Act), larger fishing vessels are being asked to register with the International Maritime Organisation in readiness for an EU departure, and  one million EU nationals living and working in the UK have been granted settled or pre-settled status under the EU Settlement Scheme. These actions, and many other actions like it, suggest that the UK should be able to 'handle' a no-deal departure better than they might have done if Brexit had taken place in the spring. 
A no-deal Brexit is still bad news – our preferred outcome is a business-as-usual relationship with the EU that ensures the continuation of frictionless borders and fast-moving ports – but we're pleased that the UK are now at least showing some appetite to get organised and an awareness of the logistical issues that will need to be addressed after Brexit.
Is Boris Johnson in a stronger position than Theresa May?
The UK's current prime minister actually has less support, in terms of Conservative seats in parliament, than his predecessor. His plans have very little support from opposition parties like the Liberal Democrats and Labour, and it's clear from Scottish Conservative leader Ruth Davidson's recent resignation that there are many who disagree with him on his own side of the house, too. The timing of his decision to start a new parliamentary session (suspending parliament for five weeks) could potentially put him in a stronger position to arrive at a no-deal Brexit, however, as there will be significantly less time for his critics to fight his plans in parliament. 
What should we do to prepare?
The most sensible course of action, for the foreseeable future, is to familiarise yourself with the customs codes and declarations procedures that you're most likely to rely on in your business. If you haven't done so already, it might be a good time to register for an EORI number, too. If you're in need of help with your contingency stockpiling procedures, please feel free to get in touch with us. 
We recommend all clients familiarise themselves with the following online resources:
Preparing for Brexit, whatever the deal
At Baku GLS, we're prepared for every eventuality. Our staff are fully trained and we have contingency plans in place for every possible outcome. Our goal, no matter what happens in 10 weeks' time, is to keep our clients' cargo moving on the fastest available routes, and Deliver Excellence. Learn more on the Baku Brexit Hub.