The technology we use at Baku GLS
Over the past 18 years, from Digital Tachographs to GPS to the Internet of Things (IoT), we've kept up with the latest transport industry technology as part of our ongoing mission to Deliver Excellence. We use technology to optimise routes, track pallets and maximise our driver and vehicle efficiency. If there's a technology that can improve safety, security, speed or service in our industry, chances are we're already using it.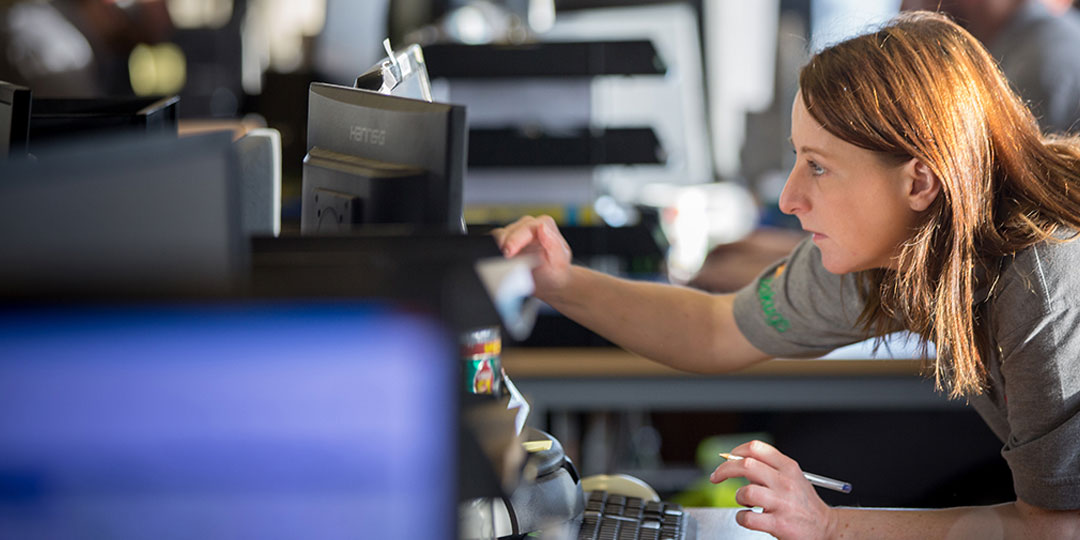 GPS & Routing Software
Our GPS systems are state of the art, responding in real-time to road conditions and traffic patterns and adjusting our drivers' routes accordingly. Our GPS offers a constant loop of location data on every truck and trailer, so we know precisely where our trucks are at any given moment.
Alarms & Monitoring
Security of our client's cargo is one of our top concerns, so we've got live video feeds coming in to Baku HQ from our trailers wherever they are in Europe. Our alarm technology is also state-of-the-art, responding to everything from an attempted burglary to a compressor failure. At any time of day or night, if the interior temperature of a fridge trailer falls outside of its intended range, a nominated person on the Baku team receives an alert so that they can liaise with the driver immediately.
Back End Systems
Our client reporting, invoicing and customs reporting software packages have been integrated seamlessly together so that we automatically receive the timely, accurate and helpful information that we need to serve our clients. We've also recently invested in our tariff code integrations so that we're ready for Brexit.
Speak to the Transport People
Transport is, first and foremost, a people business. Sometimes, a five minute discussion with an overseas customs agent can save more time than even the most advanced route planning system. At Baku GLS, we've got enough experience as individuals to know when to rely on tech and when it's time to pick up the phone. We love our technology, but first and foremost, we're Transport People.