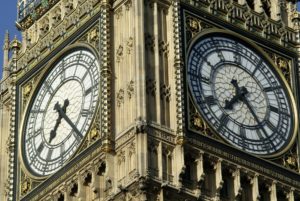 With 29th March now just a fortnight away, the UK parliament created the possibility of a delayed Brexit in a major vote last night. Based on yesterday's vote, we look at the likelihood of a delayed Brexit, and explain the new potential Brexit timelines.
What happened in Westminster this week:
After months of infighting and confusion, the UK Parliament held three separate votes this week. The first vote, held on Tuesday, rejected Theresa May's EU Withdrawal Agreement for a second time. 24 hours after rejecting this withdrawal bill (the only Brexit deal on the table), Westminster then voted to reject a 'No Deal' Brexit. Their third vote, held last night, gave the UK the option to request a 3 month delay to Brexit.
Is a No-Deal Brexit off the table now?
Sadly not. Last night's vote hasn't changed the fact that, by law, if an agreement is not reached by the 29th March, the UK will leave the EU with no deal. Last night's vote merely agreed that the UK will ask the EU for permission to delay Brexit if they can agree a deal amongst themselves before next Wednesday 20th March.
What are the new Brexit dates to be aware of?
As a result of the UK's decisions this week, we now have three possible Brexit dates to consider:
29th March 2019: No-Deal Brexit
A No-Deal Brexit on 29th March remains the most likely outcome. If the UK government can't agree on a Brexit deal amongst themselves by Wednesday 20th March, the UK will leave with no deal. If the UK request an extension and all 27 EU member states don't agree to their request in next week's summit, the UK will leave with no deal. In fact, even if an extension is granted but a Brexit deal still hasn't been agreed by the new extended deadline, the UK will still leave with no deal.
30th June 2019: A "Short Technical Extension"
Yesterday's vote at Westminster set out a 'short technical extension' period of three months, which would push Brexit Day back to the end of June. This extension would allow enough time for the UK and EU to prepare for an orderly Brexit, but it's only worth doing if a workable Brexit deal can be reached beforehand. There's a lot that the UK would need to agree on in the next 4 business days for this to become a reality. Based on Westminster's current form, we don't believe that this short technical extension is likely to materialise.
Christmas 2020: A Longer Delay to "Rethink Strategy"
Yesterday, EU Council President Donald Tusk announced that he will "…appeal to the EU27 to be open to a long extension if the UK finds it necessary to rethink its Brexit strategy…" The duration of this long delay has not been formally defined, although some EU leaders have suggested a period of 21 months (Christmas 2020). If a long delay were to be agreed, it would give EU and UK businesses the freedom to plan and invest for the next 12-18 months, without the looming risk of new tariffs and logistical uncertainty. A Christmas 2020 delay could still result in a No-Deal Brexit, however. The next UK parliamentary elections aren't scheduled to take place until May 2022, so the same MPs will occupy the same seats in Westminster, and Brexit could still be stuck in a no-deal deadlock, in 21 months' time. EU leaders won't want this kind of exposure hanging over their economies for such a long period of time.
Which Brexit date should I plan for now?
At Baku, we are continuing to plan for a No-Deal Brexit on 29 March 2019. Westminster may have voted to reject No Deal this week, but that vote is meaningless from a legal standpoint. The UK is on track to leave without a deal on 29th March unless the UK's members of parliament can reach a clear consensus on a workable Brexit deal – something which they have failed to do for more than 2 years now. If Brexit is delayed to Christmas 2020, we will be happy to put our contingency plans to one side for a few months. In the meantime, we're preparing as best we can so that we can continue to deliver excellence for our customers after Brexit. Find out more on the Baku Brexit Hub.