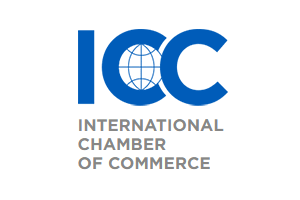 If you trade entirely within the EU, it's possible that you haven't come across Incoterms yet …but you'll soon know all about them.
When the UK leaves the EU, we expect Incoterms to become the new standard for trade, so we've created a handy one-page Incoterms guide.
What are Incoterms?
Incoterms are global standard contract templates that clearly define who is responsible for what parts of a shipment's journey when goods are being imported or exported. Published by the International Chamber of Commerce, Incoterms were created to give importers and exporters from any country, and in any language, a reliable common legal framework when buying and selling from each other.
Why should I use Incoterms?
Incoterms are helpful in just about any Brexit scenario, but if the UK leaves the EU without a deal, importers and exporters are going to need a reliable shared standard, recognised by international law, to manage risks and mediate disputes when buying and selling across the border.  Incoterms 2010 (the latest version) is the perfect solution. It's a well-known standard that has been working across the globe for the best part of a decade, and it could be easily adopted by EU and UK businesses in the event of a no-deal Brexit.
Which Incoterm should I use for my shipment?
The precise Incoterm that you use should be agreed between the buyer and the seller of goods before the goods are loaded onto the truck (ideally before contracts are signed). Each Incoterm clearly defines the responsibilities of the buyer or the seller at every step of the shipment's journey (everything from loading goods onto the truck to VAT & customs declarations).
Do I have to use Incoterms?
Incoterms are not mandatory, but they are widely accepted, reliable and easy to follow …and if you use our handy guide, it'll be easy to see which Incoterms suit you best. Visit our Incoterms page or download the PDF below: