Baku GLS now hold the TruckSafe Silver Standard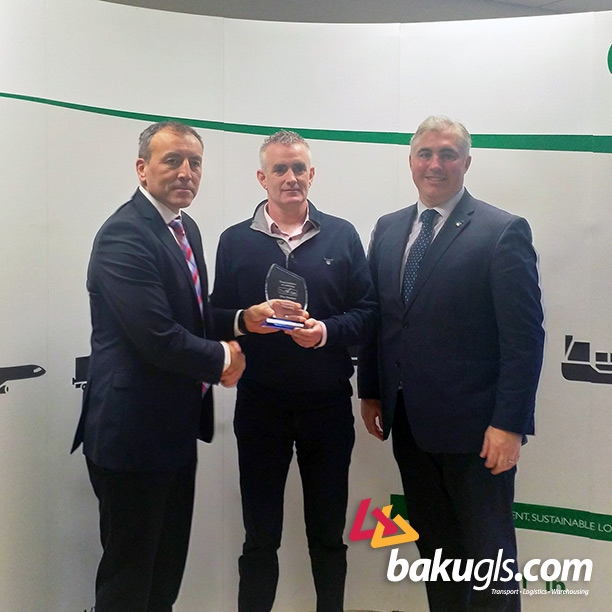 We're proud to announce that Phil Cassidy, Baku's Fleet Manager, formally accepted FTA Ireland's TruckSafe Silver Standard in the FTA's headquarters in Dublin this morning.
The TruckSafe Silver Standard is acknowledgement of Baku's constant mission to deliver the highest standards of safety and driver competence in our industry. TruckSafe accreditation is subject to a stringent set of risk assessments and evaluations over a lengthy audit process, so we're delighted to have formally received the Silver Standard today.
Phil and his team have worked hard to create the systems that we use to manage everything from driver fatigue to professional competence and sustainability, so we're delighted that his work has been formally recognised by FTA Ireland today. Good man Phil!
About FTA Ireland
FTA Ireland is a not-for-profit membership trade association for the Irish freight and logistics industry. Covering all aspects of private and public freight transport, passenger transport and the logistics supply chain, the FTA's mission is to help its members develop safer, more efficient and sustainable supply chains and transport operations.
About TruckSafe
TruckSafe is a road safety certification scheme instigated by FTA Ireland to promote the highest standards of road safety, sustainability and compliance in our industry. Initially set up and regulated by FTA Ireland members, TruckSafe is now recognised by the RSA (Road Safety Authority).