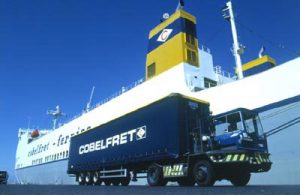 There is a cloud of uncertainty hanging over many Irish transport firms these days. This stems from the previously-discussed Brexit result, which leaves the Transport industry in Ireland with some major problems. The potential Hard Border between the UK and Ireland would have a massive negative impact on Irish Transport, and the Irish economy as a whole. But are there solutions to the potential closing of hassle-free UK routes for Irish Haulage firms? And what impact could this hard border have on the UK's economy? Let's explore some potential alternatives to travelling through the UK for Irish haulage firms.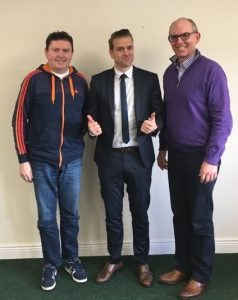 With direct ferries running from Ireland to France and back an almost daily occurrence, this route would seem to be a logical option for Irish companies to send their freight through, as it is a direct and hassle-free route to mainland Europe. However, it is not so efficient to send freight bound for Northern Europe this way. The transit on German and Benelux deliveries would be affected, with a higher cost, resulting in less profit in an already tight margin, and a potential knock on effect to customers. Another issue with this is the limited number of ferries to France from Ireland, in particular in the holiday season meaning firms would find it extremely difficult to get ferry bookings, and subsequently not be able to adhere to required delivery schedules. Spain is also a major trading partner for Ireland, and potential routes from Ireland to cities such as Bilbao, Santander and Gijon would be of major benefit to post-Brexit Irish companies. Another positive solution would be direct ferry routes, provided by companies such as Dutch firm Cobelfret, to the Netherlands and other Benelux countries. This would be an ideal route that would put freight on the doorstep of Northern Europe, with many European trading partners easily accessible from here.
Should a hard border in the UK be put in place, occurrences of Operation Stack-like traffic build-up could well occur. Operation Stack is currently implemented on the M20 in Kent whenever there is disruption to the Eurotunnel to France or ferries from Folkestone or Dover to Calais. This results in the parking of lorries along the M20, causing massive time delays and traffic disruption. It is estimated that Operation Stack costs Haulage firms up to £700,000 per day, and the British economy a whopping £250 million. Nearly 4 million freight vehicles crossed the English Channel between June 2015 and 2016. Over 86% of road freight currently being moved in the UK is by non-UK hauliers, and one would expect these figures to drastically fall should the UK impose a hard border. The UK Road Haulage Association has identified three main areas that need to be addressed during Brexit negotiations:
Seamless customs through ports and borders; This will enable firms to continue to trade with mainland Europe hassle-free, resulting in the continued high level of reliability from supply chains.
Unimpeded access for international road haulage operators in the UK and the EU; This would give UK and EU road transport operators full access to transport goods to, from and through the UK and EU.
A system that allows lorry drivers to be recruited from outside the UK; This is a massive issue considering the current driver shortage crisis. This includes the 60,000 EU drivers currently living and working with Haulage firms in the UK.
The potential impact of a Hard Border in the UK would be immeasurable, and would  massively impact on the near £50 billion that is generated yearly between imports and exports. This would also have a profound effect on Ireland and other EU countries, with the economies of both set to suffer, however, solutions, despite not being ideal, have been identified and are available. Potential ferry routes would still provide Ireland with an accessible route to the EU, and enable them to continue trading with mainland Europe.
Written by Peter Culleton, our intern business undergraduate.