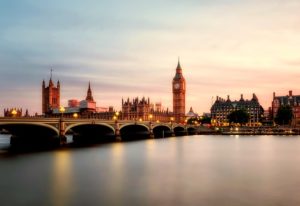 The chances of a No Deal Brexit increased dramatically overnight when the UK Parliament formally voted against the 585 page EU Withdrawal Bill.
There is no alternative proposal to the EU Withdrawal Bill, and with Brexit Day just 10 weeks away, Theresa May's government faces a vote of no confidence at 7pm tonight.
As of this morning, the only remaining options for the UK's departure from the EU are as follows:
No Deal Brexit
Our industry's least favourite version of Brexit is now the most likely. There's a small window of time — just 52 working days —  between now and Brexit Day, and the UK and EU still don't have a strong set of legally binding customs agreements in place. If the UK 'crashes out' of the EU without reliable, practical border agreements in place, then we can expect immediate confusion and delays at ports on both sides of the UK/EU border, mid-term uncertainty over trade tariffs and their impact on costs, and complicated visa arrangements for drivers.
A "New Deal" Brexit
If Theresa May's government survives tonight's vote of no confidence, Mrs May has said that she'll bring an alternative plan to the Commons in a week's time. This alternative Brexit plan, which nobody has seen, may have a better chance of getting through Parliament than the Withdrawal Bill, or it could be just as likely to be rejected. The only certainty is that it will cost precious time to debate and ratify any new agreement.
A Delayed Departure
If Theresa May's government doesn't survive tonight's confidence vote, Mrs May has 14 days to assemble a new government. If a new government can't be approved within a fortnight, then a general election will need to take place. This public vote can't be held until at least 25 working days after an election has been declared, which means that seven of the ten precious weeks available for further negotiation between the EU and the UK could be spent reshuffling the UK's parliament. This virtually guarantees either a No Deal Brexit or a postponement of the UK's formal departure from the EU beyond 29th March 2019.
A Second Referendum
Tobias Ellwood and other UK MPs have argued that the result of the UK's EU referendum, which took place on 23 June 2016 (almost two and a half years ago now), has lost its relevance as the political climate has developed, and that a second referendum should be held. The likelihood of a second referendum has been low under Theresa May's current government, and is likely to remain low for at least the next two weeks. Just as time is running out for an orderly Brexit, so too is the time available to pause or cancel it.
A disappointing outcome
At Baku, we've prepared for a No Deal Brexit. Our booking systems have been updated, alternative routes and loads have been planned for our clients and our staff have all received the necessary training.  Yesterday's outcome is still a disappointment however; by rejecting the Withdrawal Bill, the UK has effectively moved us all back to square one in the negotiations process, and the rest of the EU can only wait and watch while precious time ticks by.