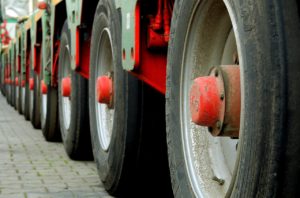 In the build-up to Brexit, we're inviting all transport industry professionals to share their opinions on the upcoming trade discussions as part of Brexit. Whether you're on the road or in the office, senior management or apprentice, in the UK, Ireland or Europe, we want to hear your thoughts.
We'll be posting a new survey after every milestone in the build-up to Brexit, and we'll share the results on our site and social media platforms every month. The first survey is just 5 questions long and is completely anonymous. Please take a moment to share your opinion below.
Participate in the Transport Confidence Survey
Create your own user feedback survey
See the results of the survey
We're still gathering responses to this survey, but we plan to share the results in one month's time. Follow us on twitter or linkedin and we'll update you as soon as the results are in.