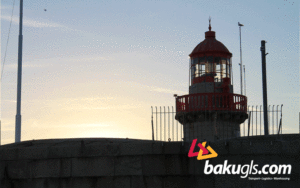 One of the areas of concern for us here at Baku GLS is how Brexit might affect trade between Ireland and Continental Europe.
There's a chance that — from 29th March 2019 — it will become simpler (and potentially faster and cheaper) to avoid the UK's road network completely and transport goods by sea, using ports like Rotterdam, Zeebrugge and Bilbao. We've looked closely at how such a situation might affect the fortunes of regional Irish ports, as well as Dublin Port.
Would EU-UK-EU shipments really be delayed by Brexit?
If there's a no-deal Brexit on 29th March, then we're expecting significant delays at the UK border. We'd like to think that we can continue moving goods from mainland Europe to Ireland via the UK with minimal customs interference (both buyer and seller would be based in the EU, and the trailer would not be technically 'stopping' in the UK, so it would make sense), and that the UK's land bridge could still remain an integral part of our transport routes. The likely reality, in the event of a 'no deal' Brexit, is that chaotic customs delays and HGV traffic jams at UK ports could make travel via the UK unworkable. If this happens, Ireland will be forced to move most of its cargo via mainland Europe, which will take longer and cost more than the current routes we all use.
How much UK and EU traffic do Irish ports handle?
To get a sense of the likely scale of this issue, we've taken a look at the tonnage travelling in and out of Ireland from the UK and Continental Europe (both EU and non-EU).
The CSO's latest port traffic statistics tell us that Irish ports handled 53.3 million tonnes of goods in 2017, 42% of which (22.3 million tonnes) was from/to the UK, and 39% (20.8 million tonnes) from/to Continental Europe (both EU and non-EU). When you break this down by Irish port, Dublin handles the vast majority of Continental European tonnage, with Cork and Shannon close behind:
Dublin Port: 4.8 million tonnes (23%

Cork Port: 3.5 million tonnes (17%

Shannon Foynes: 2.7 million tonnes (13%

Waterford: 1.1 million tonnes (5%

Drogheda: 0.6 million tonnes (3%

Rosslare: 0.2 million tonnes (1%
Ro-Ro and Lo-Lo: the limitations of existing Irish port infrastructure
It's easy to assume that, if the UK's road network becomes impractical, the ports geographically closest to mainland Europe (Waterford and Rosslare) will suddenly get the lion's share of EU traffic. You could also assume that Dublin Port, being at least an extra 3 hours away from the continent, would no longer be the preferred port for EU imports and exports. In the short term, at least, Dublin Port is unlikely to lose face for the simple reason that not every Irish port is equipped to handle both Ro-Ro and Lo-Lo cargo. Rosslare is mainly a Ro-Ro (Roll-on Roll-off) port, whilst Waterford is entirely Lo-Lo (Lift-on Lift-off). Dublin Port has the equipment and the processes and expertise needed to handle both.
Dublin Port and Northern Ireland
In the event of a chaotic Brexit, the bigger threat to Dublin Port would arguably be a loss of cargo from Northern Ireland. At the moment, it's faster to drive Northern Irish goods through the Republic of Ireland and enter Great Britain via the Dublin-Holyhead sailing (3 hours at sea) than it is to transport goods from Belfast to Liverpool (8 hours), but if customs delays arise as a result of a no-deal Brexit, this could all change. If it becomes quicker and easier for NI/GB cargo to travel through the Belfast-Liverpool route, then Dublin Port could lose out on over 1 million tonnes of cargo just to/from Holyhead alone (…which is more than Dublin Port's tonnage to/from Belgium, France and Sweden combined).
Catch 22: delays at continental ports dealing with the UK
Even if ports like Waterford and Rosslare do enjoy a surge in direct continental traffic after Brexit,  UK/EU border check delays could still cause massive problems for the Irish transport industry, because of what would happen at continental ports. 2017's UK port freight statistics show that 185.3 million tonnes of cargo passed between the UK and continental Europe last year (in other words, for every 1 Ireland-bound trailer leaving the continent, as many as 9 trailers were bound for the UK). If Ireland-bound lorries try to avoid delays by simply bypassing the UK, they'll still have to leave via continental ports where up to 90% of that port's traffic is bound for the UK. Irish lorries might not be subject to formal customs checks, but they'll still get caught up in the same HGV traffic jams outside ports shipping to/from the UK. Irish drivers might not be travelling on ships bound for the UK, but they will still have to wait for clearance to board from the same port officials dealing with a backlog of UK drivers. If Brexit clogs up the same continental ports that Ireland depends on, then delays will be unavoidable.  
Fundamentals that protect Dublin Port's relevance to UK trade
Putting the UK 'Land Bridge' to one side, it's also important to consider Dublin Port's reliance on UK/ROI trade. At the moment, 65% of the traffic handled by Dublin Port is to and from the UK. Brexit uncertainty casts a shadow over Dublin's future, certainly, but there are fundamental benefits to travelling via Dublin that aren't going to be ignored by hauliers in the long term. Dublin is a well-equipped, well connected port (arguably better, in terms of infrastructure, than any other Irish port).  Geographically, it's also one of the most convenient Irish ports for Great Britain, which (..until we're told otherwise) remains Ireland's biggest trading partner. Regardless of what happens as a result of Brexit, contracts between buyers and sellers on both sides of the Irish Sea will still exist after 29 March 2019, and millions of tonnes of cargo is still going to have to sail.
What we're doing to prepare:
To get ready for Brexit day, Baku GLS have modelled alternative routes for all of our existing client's needs. It's just one of the many actions we're taking to get ready for 29 March 2019. Find out more about how we're getting ready for Brexit on the Baku Brexit Hub.