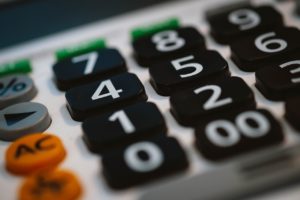 As Theresa May tours the UK & EU to promote and explain the 585 page draft withdrawal agreement this week, we look at what transport businesses can do now to prepare for a 'No Deal' outcome on 29 March 2019.
If the UK leaves the EU without a legal framework in place, the only thing we can say with certainty is that costs and delays are going to increase for the transport industry, both in the EU and the UK. For the past few months we've been working on a series of contingency plans to ensure that we're prepared for as many outcomes as possible.
How to plan for No Deal
Routes through the UK
For cargo travelling from mainland Europe to Ireland, the normal route is through the UK's road network. Our belief is that a 'No Deal' Brexit won't close off this road network completely, but that the costs to use it, and delays at the border, may increase as a result of a No Deal Brexit.
At Baku we've already planned a series of alternative routes that bypass the UK entirely (for instance by sending our trucks from Irish ports like Dublin & Rosslare directly to French ports like Roscoff & Cherbourg). Exclusive travel via these routes will come with its own set of delays and costs, so our position is to plan as if we're still travelling through the UK, and to only use the alternative Ireland/France routes if they become cheaper and faster options for our customers.
Border Delays
There are two types of border delay that might occur as a result of Brexit:
Temporary delays

are likely in the weeks and months immediately following Brexit Day. It'll take time for ports to adjust their existing customs protocols, hire the right number of border control staff and learn how to adjust to the new traffic demands brought about by the delays at the border. We're applying a blanket 'one day lead time' rule for this sort of temporary short-term delay, but we can already see that some ports will handle these customs adjustments better than others. In any case we expect that temporary delays will be over by the end of summer 2019.

Permanent delays

will occur if there's no pre-existing agreement in place to govern the movement of goods on Brexit Day. Permanent delays are almost certain in the event of a No Deal Brexit (for instance, trucks carrying food products from outside of the EU are subject to border checks 100%  of the time; therefore

every

food shipment from the UK would be subject to checks). We're hoping that the UK and EU negotiators can apply a common-sense approach here, and rely on the industry's current cargo security standards where necessary, to avoid painful permanent delays.
Customs Tariffs
How do you budget for tariffs that don't exist yet? While we don't know how much customs & excise duties are likely to be, or which goods classes are likely to be subject to tariffs, we can still prepare for the tariffs' existence. At Baku, we're overhauling our IT systems now so that, if and when new tariffs arise, we can input them into our system quickly, instantly include these costs in our transport quotes and give you accurate pricing within the hour.
Cargo Combinations
This is an area that has not been explored much by the press, but it's central to our contingency plans. If the UK is classed as a third country, then all imports will be subject to the laws that govern third countries without pre-existing bilateral agreements.
Take raw chicken for example. At the moment, a UK distributor can load palettes of raw chicken and non-food items onto one split fridge trailer, and that delivery can arrive in Ireland without being stopped at the border. If the UK is classed as a Third Country, that same truck will be subject to border checks because of the food cargo. The raw chicken will be delayed, but so too will all of the other goods on that same trailer unless the cargo is distributed in a totally different way.
At Baku GLS, our contingency plans have already made allowances for different goods and cargo types based on the current legislation surrounding third countries, so in the event of a worst-case Brexit we can plan each truck's route and load ahead of time and minimise delays for our customers.
The likelihood of a No Deal Brexit
Mrs May has so far managed to weather the storm of Government resignations and threats of no confidence from her own party, and is doing what she can to move ahead with the UK & EU draft withdrawal agreement published last week. Our hope is that she can convince Parliament that this deal is a worthwhile stepping-stone, and reduce the likelihood of a No Deal Brexit. Keep an eye on our Brexit Hub for Baku's latest Brexit predictions.